We create environments where innovative business and creative talent can flourish.
Since 1987, Modern Recycled Spaces
®
has specialized in refurbished commercial space for rent or lease for office, industrial, shops, factories, studios, warehouse, distribution, showroom and flex uses. We are reinventing the flex/office park in Mercer and Hunterdon Counties. We transform old New York style mill, warehouse, and factory buildings into creative homes for businesses. We provide high quality loft office, flex, warehouse, and retail spaces where your organization can grow. Our build-to-suit office and flex units feature high ceilings with wood beams, skylights, and exposed brick walls. Besides being stylish, functional, and affordable—our recycled spaces are green and sustainable!
In 2006, we started renovating the Mill One property, home to the One Egg Suites.

We believe in maintaining first class properties that attract and retain great tenants. We are the best-in-class low-cost warehouse, distribution, flex, and office space provider in the Princeton, Princeton Junction, Hamilton, Trenton, Bordentown, Lawrenceville, Cranbury, Ewing, West Windsor, and Lambertville areas of New Jersey. We have creative office lofts and flex spaces for rent throughout Central New Jersey that are ready for occupancy.
Whether you are an artist looking to lease artist work space or a business seeking affordable office space, Modern Recycled Spaces® has available commercial space for rent. Our properties have rental units for art galleries, art studios, creative offices, distribution, factory space, flex space, large office space, small office space, shop space, and studio office space. We have commercial rental properties, industrial property, mill conversions, artist mills, office parks, warehouse buildings, and industrial parks with rental space to let. Our buildings in Hamilton, New Jersey have convenient locations near I-295, I-95, NJ Turnpike, Route 1, and the Hamilton Train Station with NJ Transit, Amtrak, and SEPTA connections to New York and Philadelphia.

Other projects by MODERN RECYCLED SPACES®
STUDIO PARK
is where design meets function. This former mill building has been upgraded to create the very best modern, dynamic workspaces. With units ranging from 500 to 100,000 sq ft, Studio Park is perfect for warehouse, flex space, showroom, office, workshop, artist studio, distribution … anything! It's a true "people building"!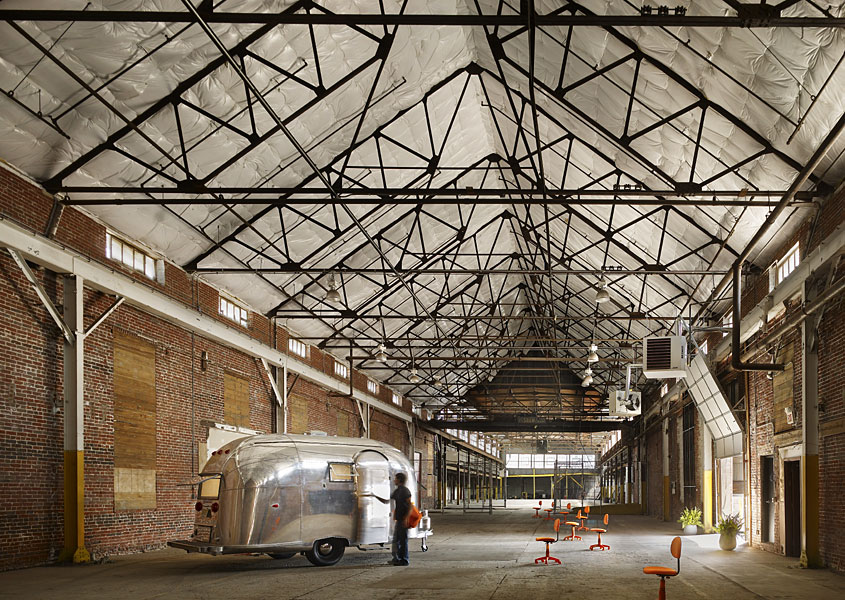 CANAL STUDIOS
is nestled in the charming city of Lambertville filled with historic buildings, a burgeoning art scene, and easy access the Central New Jersey market. With units ranging from 190 to 4,000sq ft, Canal Studios is perfect for a variety of office and creative spaces.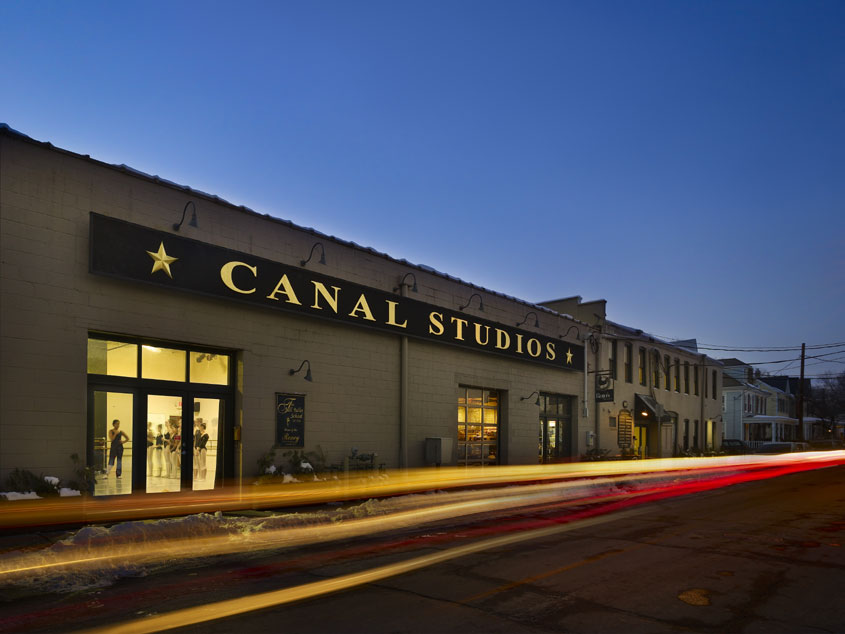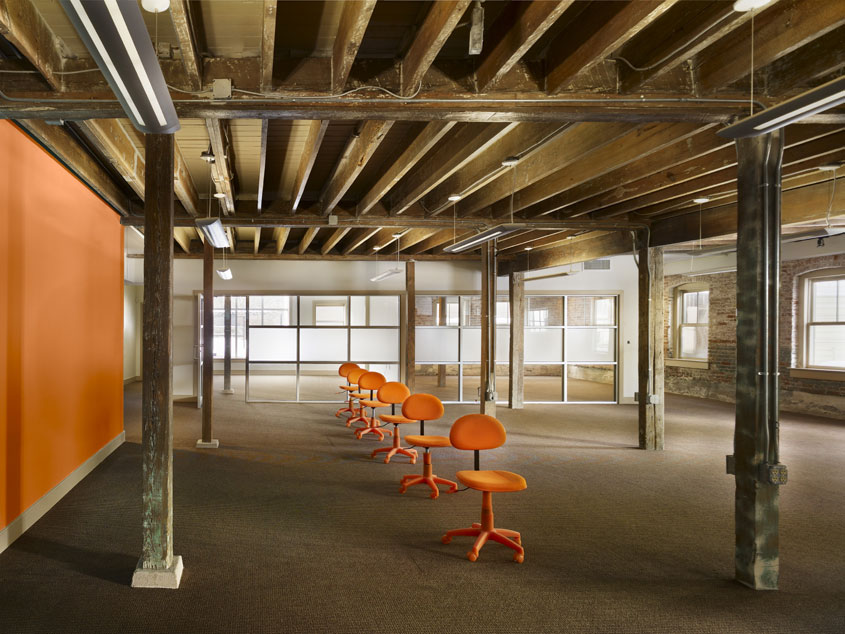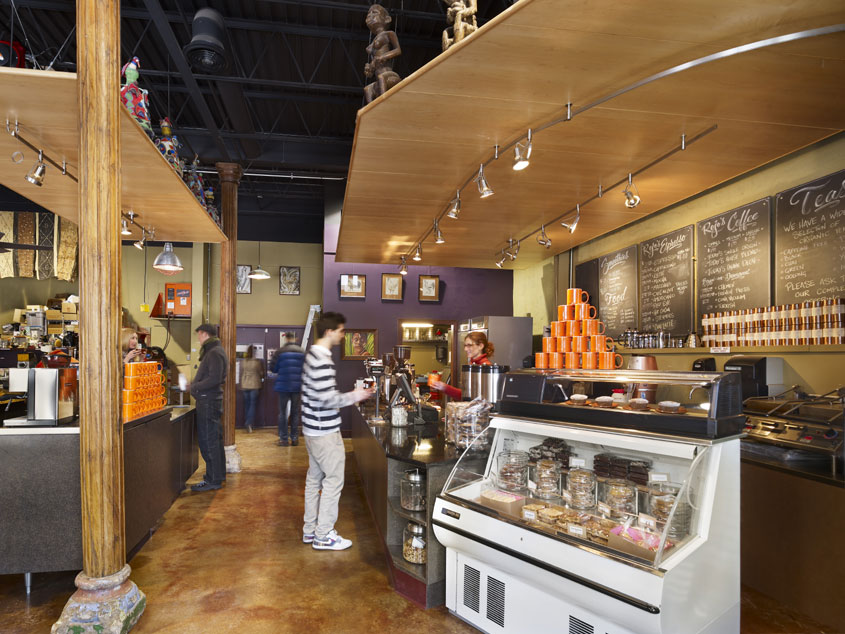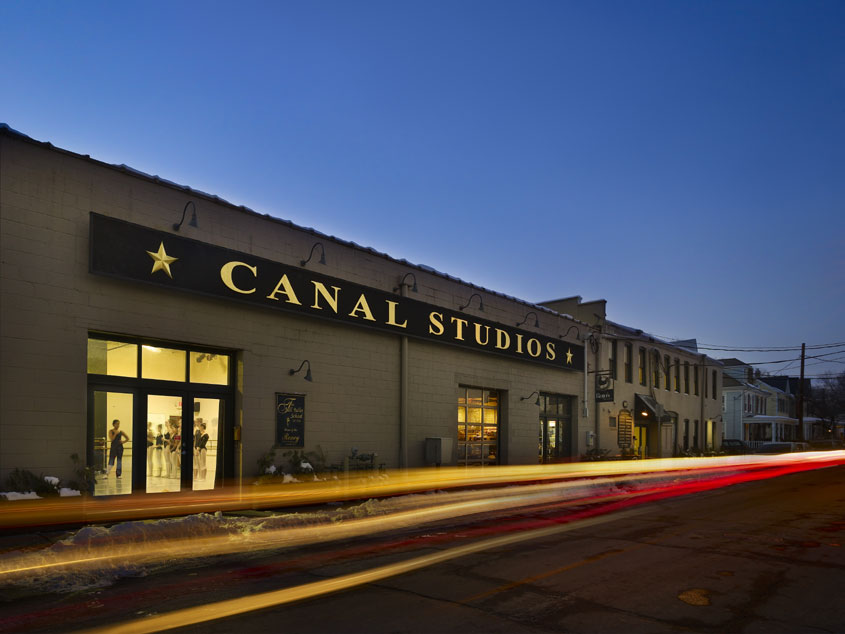 GATEWAY 195 CENTRE
is a contemporary office building conveniently located in Hamilton, NJ offering the very best in modern design, innovative workspaces, and high-quality amenities. With units ranging from 1,800 to 22,400 sq ft, Gateway 195 Centre is perfect for a variety of office and creative spaces.
a BUSINESS and ARTS ACCELERATOR within MILL ONE
LOOKING FOR A FEW GOOD EGGS